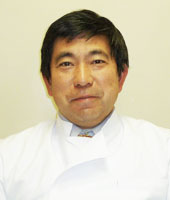 Dear Colleagues,
On behalf of the Organizing Committee, it is my great honor to invite you to The 8th Meeting of the Asian Society of Cardiothoracic Anesthesia, which will be held, in conjunction with the 14th Annual Meeting of the Japanese Society of Cardiovascular Anesthesiologists, on September 10 to 12, 2009 at Tokyo Dome Hotel in Tokyo, Japan.
This three-day meeting will provide opportunities for anesthesiologists, practitioners, researchers, and professionals in the various fields from Asia and all over the world to meet and discuss both current and future issues relating to cardiothoracic anesthesia.
We encourage you to join us for the meeting and share your research and exchange views with your peers.
For the more detailed information, registration for the meeting and abstract submission, please visit the ASCA 2009 website at http://www.asca2009.com
Tokyo Dome Hotel, the meeting venue and one of Tokyo's finest of luxury hotels, is located in the heart of the city as an ideal base for business, leisure or sightseeing. It boasts its first class facilities and guest rooms with a magnificent city view of Tokyo.
While you enjoy the meeting program, you will also have a good opportunity for a refreshing break from the meeting, or a post-conference tour to experience Tokyo and other parts of Japan. We hope to see you all in Tokyo.
President and Chairman
Prof. Minoru Nomura, M.D.
The 8th ASCA 2009